Oxford Magnum D-Lock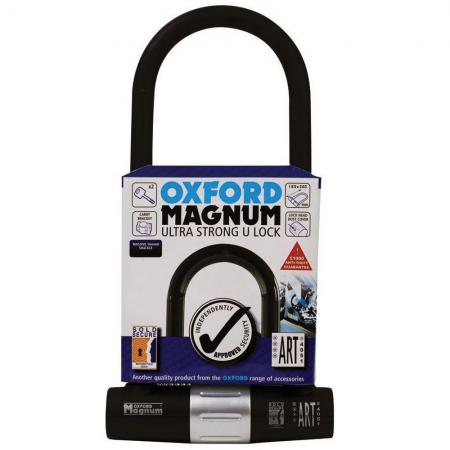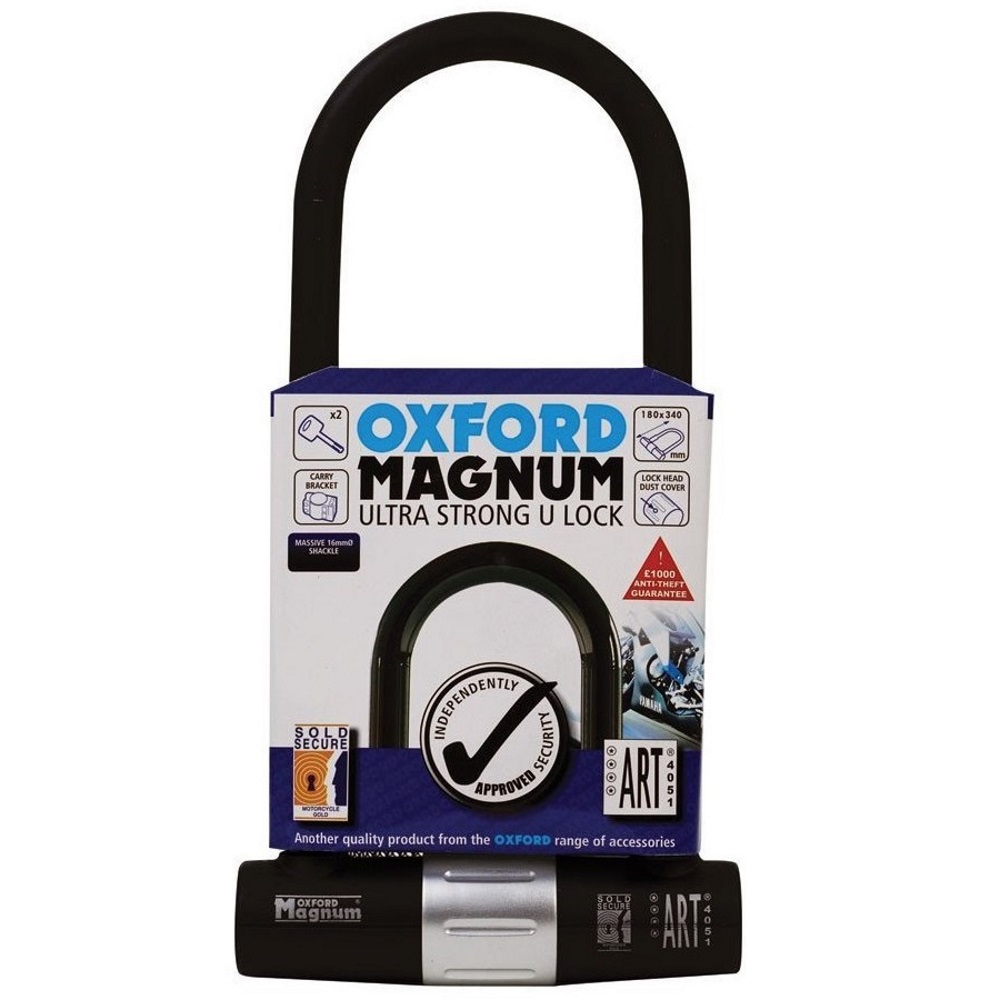 "Lock it or lose it!" That's what mum always said when we rode off to school, little did she know we usually left our bikes at a mates place and walked the last little bit to school. But that was back before it was cool to ride a bike. These days there's no reason not be seen riding. In fact it's so cool that bikes get stolen every day. So, lock it or lose it!
The Magnum D-Lock (or U-Lock) from Oxford Products boasts a massive 16mm diameter hardened steel shackle and is 180mm wide x 340mm long with an internal size of 280mm x 100mm. A super secure yet simple and straightforward way to lock up your bike. The keyed locking mechanism features a pick resistant lock tumbler with a double locking mechanism for added security and is supplied with two matching keys from the start... so don't lose them, but if you must, only lose one.
Features
16mm Diameter hardened steel shackle
340mm Long x 180mm wide
280mm x 100mm Internal size
Comes with two keys
Ultra strong double locking mechanism
Universal carry bracket for transporting on your bike
High tech pick-resistant locking system
lock head dust cover