Proviz Reflect360 CRS Womens Green Cycling Jacket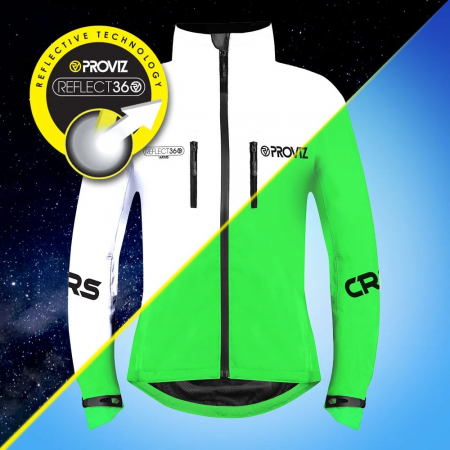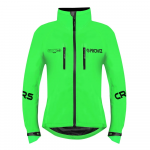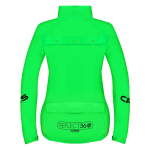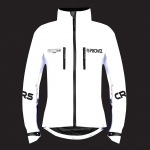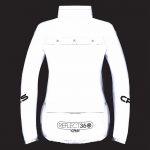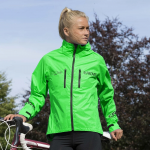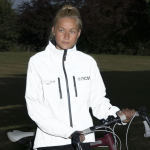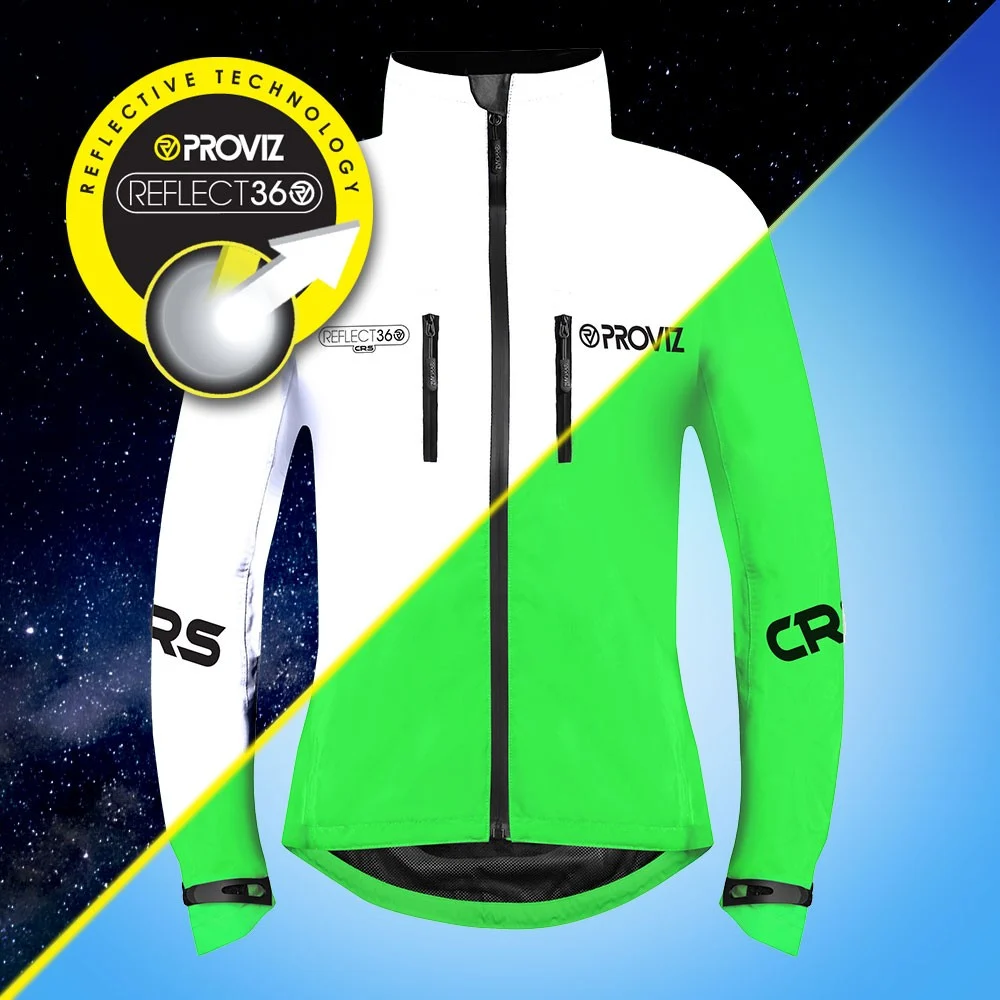 If you're serious about staying visible but Hi-Vis cramps your style, stay seriously stylish with CRS! The Reflect360 CRS Cycling Jackets from Proviz pack some serious reflectivity into their CRS material, also known as the Reflect360 Colour Reflective System. Seriously, CRS will keep you looking good during the day (in stunning pastel colours) and make you as bright at night as Sirius.
This innovative jacket packs multiple vents (front, shoulder/back, and under arm) for effective cooling in warm weather and boasts a waterproof material with seam sealed construction to keep you dry when it gets wet out. You also get a fleece lined collar for comfort, adjustable cuffs, multiple pockets for storage, and even a zip garage to prevent neck chafing when zipped all the way up.
The Proviz Reflect360 CRS jackets also feature cutting edge repreve technology, a revolutionary high performance mesh fabric. This is sourced from one of the most advanced recycling centres in the USA where they transform plastic bottles into an incredibly high performance polyester fabric. Each jacket uses between 7-9 plastic bottles!
Features
Innovative Colour Reflective System
100% reflective outer-shell
Waterproof (5,000mm water column test)
Built in air vents to keep ventilated
Fleece-lined comfort collar
Adjustable waistband and velcro cuff
Waterproof storm zip
Seam-sealed for extra waterproofing
Inside chest & back pockets
Low profiled rear spray guard
Inside mesh lining for added comfort
Zip pulls
Machine washable
Approx weight (size variable) - 500g
SIZE GUIDE
Size 10: Chest 95-98cm, Waist 92-95cm, Hips 101-104cm, Sleeve Length 62cm
Size 12: Chest 100-103cm, Waist 97-101cm, Hips 105-109cm, Sleeve Length 65cm
Size 14: Chest 105-108cm, Waist 102-105cm, Hips 111-114cm, Sleeve Length 68cm
Size 16: Chest 110-112cm, Waist 107-110cm, Hips 116-119cm, Sleeve Length 70cm